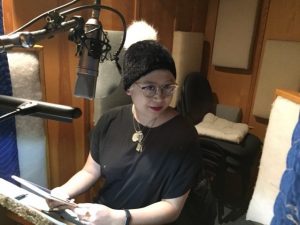 With the rise of smartphones and apps like Audible, audiobooks have become an increasingly popular form of media. In the past year, roughly half of all Americans were listening to audiobooks. In that respect, many authors and publishers are realizing the benefits of recording their newly published books. While some believe that they can record their audiobooks on their own, it's often best to hire a professional studio. Here's why:
A better recording environment
A professional studio is built to produce recordings with rich, crystal-clear audio. While many people believe they can replicate this, they are often mistaken. Recording your audiobook anywhere other than a professional studio can result in poor audio and unwanted noises. Certain furniture and flooring, for instance, can deaden and dull your recording. You may also have noise from neighbors or electronics seeping in. A professional studio, however, will have the right environment to produce the best recording possible.
A professional studio can accommodate more people
While some authors believe they can narrate their book themselves, it's often best to have a professional voice actor narrate it for them. A professional voice actor understands how to properly phrase, inflect, and pace words in order to get the most impact. Additionally, if your book has multiple characters, then you'll need multiple people reading each line. Sometimes a professional actor can do multiple voices themselves, but if the author decides to narrate it themselves, they will need additional people to fill the roles. Your own home may not have the capacity to accommodate all of the people you need for your recording, while a professional studio will.
You'll have the proper recording equipment
In order to get the best recording possible, you must first have the best equipment. Everything from the microphones to your recording software will impact how your recording comes out in the end. Much of this equipment can be expensive, and, unless you're well-versed in recording equipment, you may not be sure which equipment to buy. At a professional studio, however, you can be sure that the equipment you're using is of the highest quality.
Here at Live Oak Studio, our state-of-the-art equipment and knowledgeable staff can ensure that your audiobook recording is the best it can be. Contact Priscilla Rice at Priscilla@liveoakstudio.com for more information.